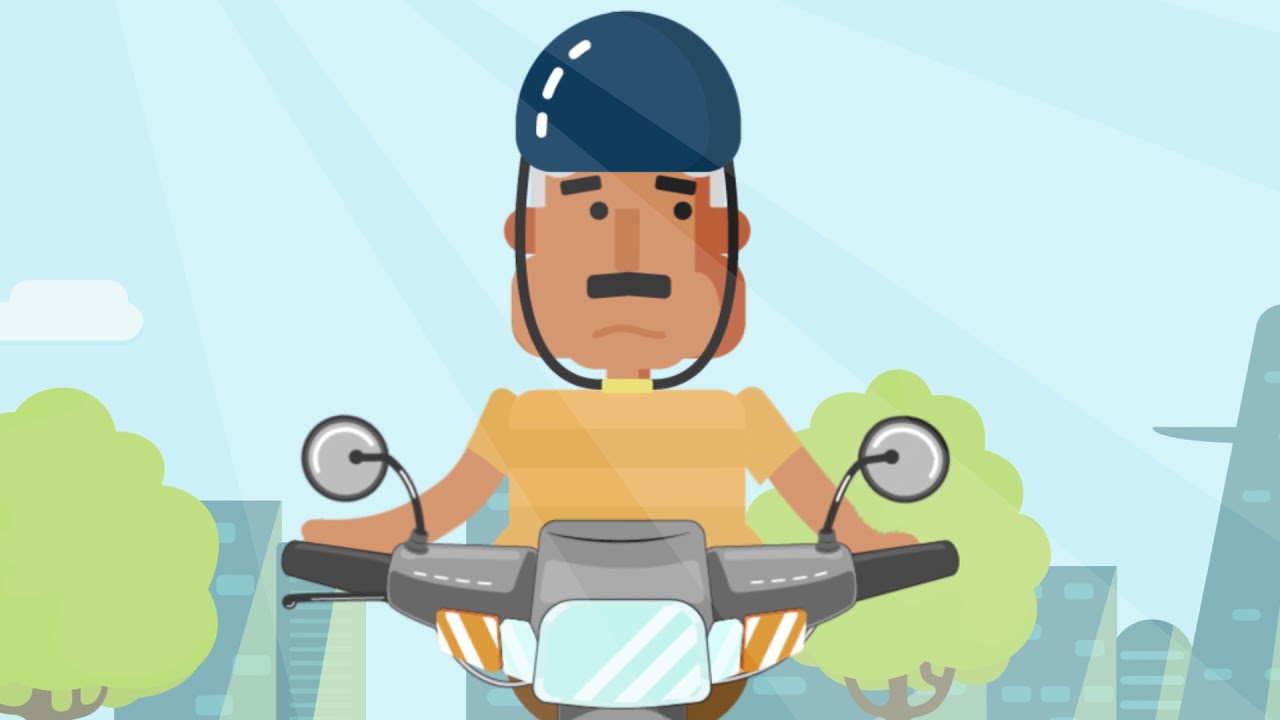 Mr. Hai (rice) has a son who goes to school in Saigon. One day he went to visit his son, all the way from the countryside to Saigon, he took a bus, so he sat in one place, went to the bus station, he went down and went across the street to take a motorbike taxi to his son's inn. Struggling on the side of the road without knowing how to call a motorbike taxi:
– I don't know if the motorbike taxi call on Xigong is the same as in my hometown? Looking around, he saw two men about the same age standing on the roadside. He was about to ask again, but at that moment one of them shouted:
– Hey…… 35 Nguyen Binh Khiem….
Suddenly the other man drove the car and gave him another hat and drove away.
– Seeing that, he was going to ask the other man to see how he was doing. But just as he was about to ask this person, he exclaimed: Hey…Eh…. 42 Ly Tu Trong.
Then, like the other person, was given a hat to wear and was transported.
Mr. Hai: Ah!!!! It turns out that in Saigon, people call motorbike taxis like that! Say your age first and then say your name later….hihihi even so I don't know, stupid!
Then he looked across the street to see a man sitting in a car with an extra hat, he waved his hand and called to the side of the road where he was standing. HEY…. 55 Nguyen Van Teo.
– Motorbike: !?!?